Keynote Speakers of ICEMME 2021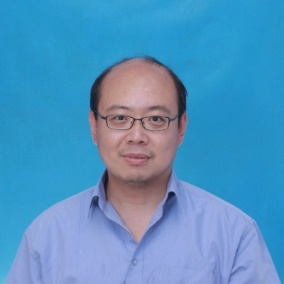 Prof. Tuan Shew Chng
Finance at the International Business School Suzhou, Xian-Jiaotong Liverpool University
Research Area:
Machine-learning applications in asset pricing and volatility modeling; Cross-market price discovery; Limits to arbitrage
Finance at the International Business School Suzhou, Xian-Jiaotong Liverpool University
Research experience:

Michael T. Chng is a Professor of Finance at the International Business School Suzhou (IBSS) at Xian-Jiaotong Liverpool University (XJTLU). He received his PhD from the Department of Finance, University of Melbourne. Michael has a forthcoming paper in the Journal of Econometrics [ABS/ABDC 4A*]. He has published several single-authored papers in the Journal of Banking and Finance [3A*], Journal of Business Finance and Accounting [3A*] and Journal of Futures Markets [3A]. Michael is the corresponding author in all his papers, and has received best paper awards and honorary mentions from reputable international conferences, including AsianFA, Australasian Banking and Finance Meeting, Financial Management Association (FMA U.S), Asia-Pacific Association of Derivatives Meeting, International Conference on Futures and Derivative Markets (China), and Securities and Financial Markets Conference. Michael's current research includes limits to arbitrage, cross-market price discovery and machine-learning applications in empirical asset pricing and volatility modeling. He is currently serving his second term as Associate Dean Research at IBSS.
Speech Title:
Exploring the factor zoo with a machine-learning portfolio
Abstract:
Over the years, top journals have published hundreds of characteristics to explain stock return, but many have lost significance. What fundamentally affects the time-varying significance of characteristics that survive? We combine machine-learning (ML) and portfolio analysis to uncover patterns in significant characteristics. We train ML models on 106 characteristics to predict stock returns. From out-of-sample ML portfolio analysis, we reverse-engineer important characteristics that ML models uncover, which are unobservable. The ML portfolio's factor exposure alternates between investor arbitrage constraint and firm financial constraint characteristics. We explain how the credit cycle could fundamentally help explain cross-sectional stock return over time.
Assoc. Prof. Jiayu Wang
Hainan University
Research Area:
Energy economics, tourism economics, environmental economics, sustainable development
Research experience:
Dr Jiayu Wang is an associate professor in Tourism Economics at Hainan University. She gained a PhD in Economics from the University of Queensland. Jiayu also holds a Bachelor's degree in Agricultural and Forestry Economics and Management from Beijing Forestry University. Jiayu has diverse teaching experience, including lecturing in economics and statistics to undergraduate and postgraduate students. Her research expertise focuses on environmental economics, environmental management, and sustainable tourism. In addition, she is particularly interested in the application and evaluation of new technologies to improve ecosystems as well as policy frameworks and regulatory regimes necessary to achieve sustainability.
Speech Title:
Economic Modeling of the Light Vehicle Fuel Efficiency Standards and the Rebond Effect
Abstract:
Australia is planning to take action to tackle climate change via improvements in light vehicle fuel efficiency. The proposed light vehicle emissions standards are expected to reduce petroleum use as well as greenhouse gas emissions from passenger vehicles, sports utility vehicles and light commercial vehicles. Consumers of light vehicles, including private households and firms, will respond to this policy in a way that maximise their utility based on economic theory. On one hand, these economic agents will use less petrol, through directly purchasing more efficient new cars to react to the mandatory standard. On the other hand, the more efficient vehicle will provide an incentive for the consumers to use it more as the effective cost of driving decreases. Understanding these economic and behavioural responses to the policy is crucial for policymakers. This thesis makes three contributions to understanding the policy and the associated rebound effect, focusing on the Australian proposed light vehicle emissions standards.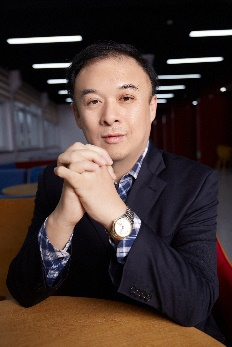 Assoc. Prof.Jie Zhu
SHU-UTS SILC Business School, Shanghai University
Research Area:
Equity Investments; Term Structure of Interest Rates; Risk Management; Volatility Models; Financial Econometrics
Research experience:
Associate Professor Jie Zhu obtain his PhD degree in Economics and Management from Aarhus University in Denmark in 2008. After that he is working as a faculty member at Unversity of Southern Denmark from 2008 to 2010. He was back to Shanghai and worked in Shanghai University of Finance and Economics from 2010 to 2016. From 2016, he started to work as a faculty member at Shanghai Unversity. His research interests focus on asset pricing, financial econometrics, equity and bond markets and so on. He has published papers in Journal of Banking and Finance, Journal of Empirical Finance, Pacific-Basin Finance Journal, Finance Research Letters, Economid Modelling etc. Curently He is alao a Chartered Financial Analyst (CFA).
Speech Title:
Bonding Uncertainty
Abstract:
We empirically examine whether macroeconomic uncertainty can predict asset returns. We construct a forward-looking uncertainty measure by extracting information from hundreds of individual proxies in Jurado, Ludvigson, and Ng (2015). Consistent with theories on macro uncertainty and asset prices, this measure can forecast stock returns both in and out of sample. It also provides significant economic gains in asset allocation. The predictability comes from the impact of macro uncertainty on real economic activities.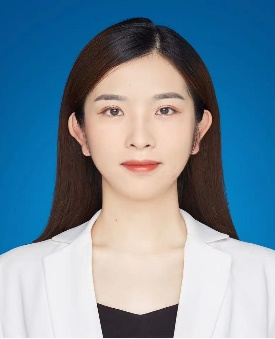 Doctor. Rui Chen
Faculty of Business Administration, University of Macau



Research Area:
Fintech, Financial Intermediation, Empirical Asset Pricing
Research experience:
Ms. CHEN Rui is currently a Ph.D. candidate at the University of Macau. She was a research assistant at the University of Macau from 2018 – 2021. She obtained a B.A. degree in Statistics from South China University of Technology and a double degree in Finance from South China University of Technology in 2017. Her research papers have been presented at top finance conferences such as EFMA, PBFEAM, etc.
Speech Title:
Do AI-Powered Mutual Funds Perform Better?
Abstract:
We evaluate the performance of artificial intelligence (AI)-powered mutual funds. We find that these funds do not outperform the market per se. However, a comparison shows that AI-powered funds significantly outperform their human-managed peer funds. We further show that the outperformance of AI funds is attributable to their lower transaction cost, superior stock-picking capability, and reduced behavioral biases.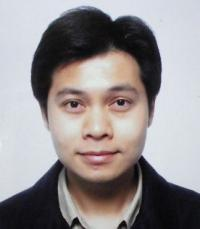 Associate Professor. Haocun Wu
School of Economics and Finance, South China University of Technology
Research Area:
AppliedStatistics, Data Mining, Financial & Risk Management, Statistical Analysis for Tourism and Hospitality Industries
Research experience:
Professor Wu Haocun received his PhD in financial statistics from the University of Hong Kong. He is currently an associate professor in the School of Economics and Finance, South China University of Technology, and a master tutor in the Department of Quantitative Economics. He has many years of experience in higher education and scientific research consulting in the Guangdong-Hong Kong-Macao Greater Bay Area. He has published more than 30 papers, and has served as an academic reviewer for many international academic journals. In recent years, the main research directions have been financial technology and digital economy, economic big data analysis and statistical modeling, service industry economic analysis and countermeasure research under epidemic crisis events, and quantitative research on the economy and society of the Guangdong-Hong Kong-Macao Greater Bay Area. It is hoped that through innovative use of quantitative economic models to solve practical problems arising in the national economy and regional development, combined with economic and financial disciplinary knowledge, provide management enlightenment and policy recommendations.
Speech Title:
Impacts of Digital Economy on Service Industry in Guangdong-Hong Kong-Macao Greater Bay Area
Abstract:
This study compares the Guangdong-Hong Kong-Macao Greater Bay Area with the "Three Bay Areas" abroad, studies the history and current development scale of the "Three Bay Areas", and derives the prerequisites for the successful development of Guangzhou. After understanding the development experience, we continue to in-depth study the scale of the digital economy industry and service industry in Guangzhou, draw conclusions through comparison with Shenzhen, and select appropriate independent variables to characterize the digital economy infrastructure construction, digital economy talent reserves, logistics industry vitality, and digital economy research and development level, the results of the impact factors are obtained through linear regression analysis. Finally, the model results are summarized to develop digital economy in Guangzhou. Suggestions include to promote the transformation and upgrading of the service industry. This research shows that among the four aspects of the digital economy, the level of digital economy research and development and the level of express delivery services are the most driven forces affecting the development of the service industry, and it is concluded that Guangzhou should further increase scientific research investment in the future.